Description
Would you like to live an impossibly
wonderful life?
Join me for this simple but life-changing program as I share an extraordinary new understanding of how life works that turns traditional psychology on its head. This revolutionary approach is built around three simple principles that explain where our feelings come from and how our experience of life can transform for the better in a matter of moments, no matter what we seem to be up against or dealing with in the world.
Over the course of twelve easy to understand but surprisingly impactful lessons, you'll learn these principles for yourself and gain insight into why some days you feel on top of the world while other days you feel like the world is on top of you. If you're up for it, I will guide you over the edge of your current reality and into a space of infinite potential and infinite possibilities.
As you begin to recognize these principles at play in every area of your life, you will find yourself more able  to tap into the deeper intelligence behind life, access your natural wisdom and guidance, and unleash your limitless creative power. You'll be able to live with less stress, greater ease, and a sense of connection to the larger unfolding of life.
Here's what's on offer:
In the first part of the program, I will take you through the fundamental premises and principles at the core of the inside-out understanding…
⭐️⭐️⭐️⭐️⭐️
This course is a must. Didn't knew what to expect before doing it, didn't know Michael, but this was truly enlightening, I loved it. Totally recommended.
Gonzalo F
⭐️⭐️⭐️⭐️⭐️
I definitely enjoyed doing this course in my own time and always looked forward to the next lesson. The subject itself is so enlightening that I feel far more relaxed and able to enjoy every day as it unfolds, no matter what happens. Michael Neill is a joy to listen to. His passion for the subject and desire to get his message across comes through every time.
Linda Sheffield
⭐️⭐️⭐️⭐️⭐️
I'm enjoying the layout of the videos, the fact that (the program) is self paced, and the way that the concepts are presented. I've gotten lots of food for thought in just the first two videos!
Camille Richardson
Part Two:
The Implications
In part two, I'll take you into more detail as to why and how a simple understanding of how the mind works can be so helpful in every area of our lives…
⭐️⭐️⭐️⭐️⭐️
Extremely and wonderfully enlightening. The author explains things in an engaging and captivating way. Everyone should take this course.
Peter Robson
⭐️⭐️⭐️⭐️⭐️
This course is fantastic for bringing to our attention the real reason behind all self-sabotage and stress ( which is the way we handle our thoughts). The solution is so simple that the entire human race has missed it for generations – and that is to not believe our thoughts are real and require action, we can simply observe them and do nothing at all which allows space for clarity and fresh thoughts to appear leading to better outcomes more in flow with who we are and what we really want to do, be or have in life. Michael's way of teaching is pleasant and engaging as well as fun and clear, I have really enjoyed it throughout.
Kathy McPheely
Part Three: The Applications
In part three, we dive into the areas that tend to matter most – resilience, stress, health, money, fear, and relationships…
⭐️⭐️⭐️⭐️⭐️
It's simple, informative, and delivered more than I expected.
Melinda Greenacre
⭐️⭐️⭐️⭐️⭐️
The course so far has given me significant insights and understanding which have shifted my thoughts and feelings. Quite Amazing!
Nasrin Khan
Part Four: Integration and Review
In our final session together, I'll share what I have learned about living in the world from this deeper place inside ourselves…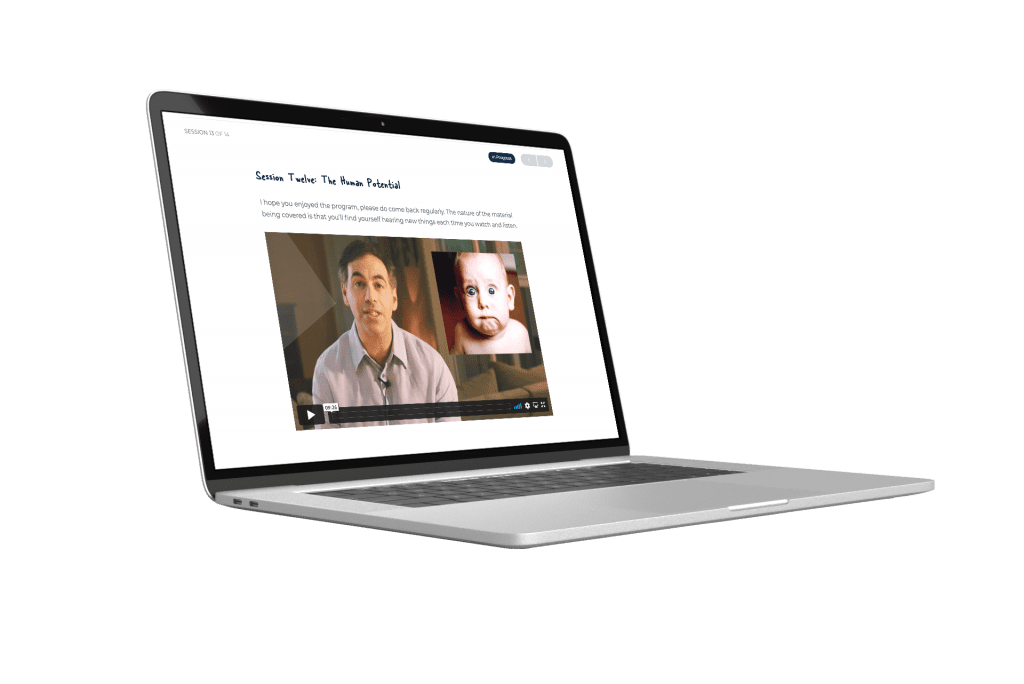 ⭐️⭐️⭐️⭐️⭐️
Excellent and well recommended.  Buy this course – it's worth the effort!
Tom Bissett
⭐️⭐️⭐️⭐️⭐️
I love the content. It offers so much possibility for one's personal development and to increase one's happiness and fulfillment. I also love Michael's nature and how he presents. He draws you in and has a lovely way about him. Thank you!
Charlotte Sinclair
Welcome to the space where miracles happen…

Are you ready to begin?
You'll get instant access to all twelve  sessions with me to watch, review, and keep (online video streaming and audio download format)
Get started today for just $29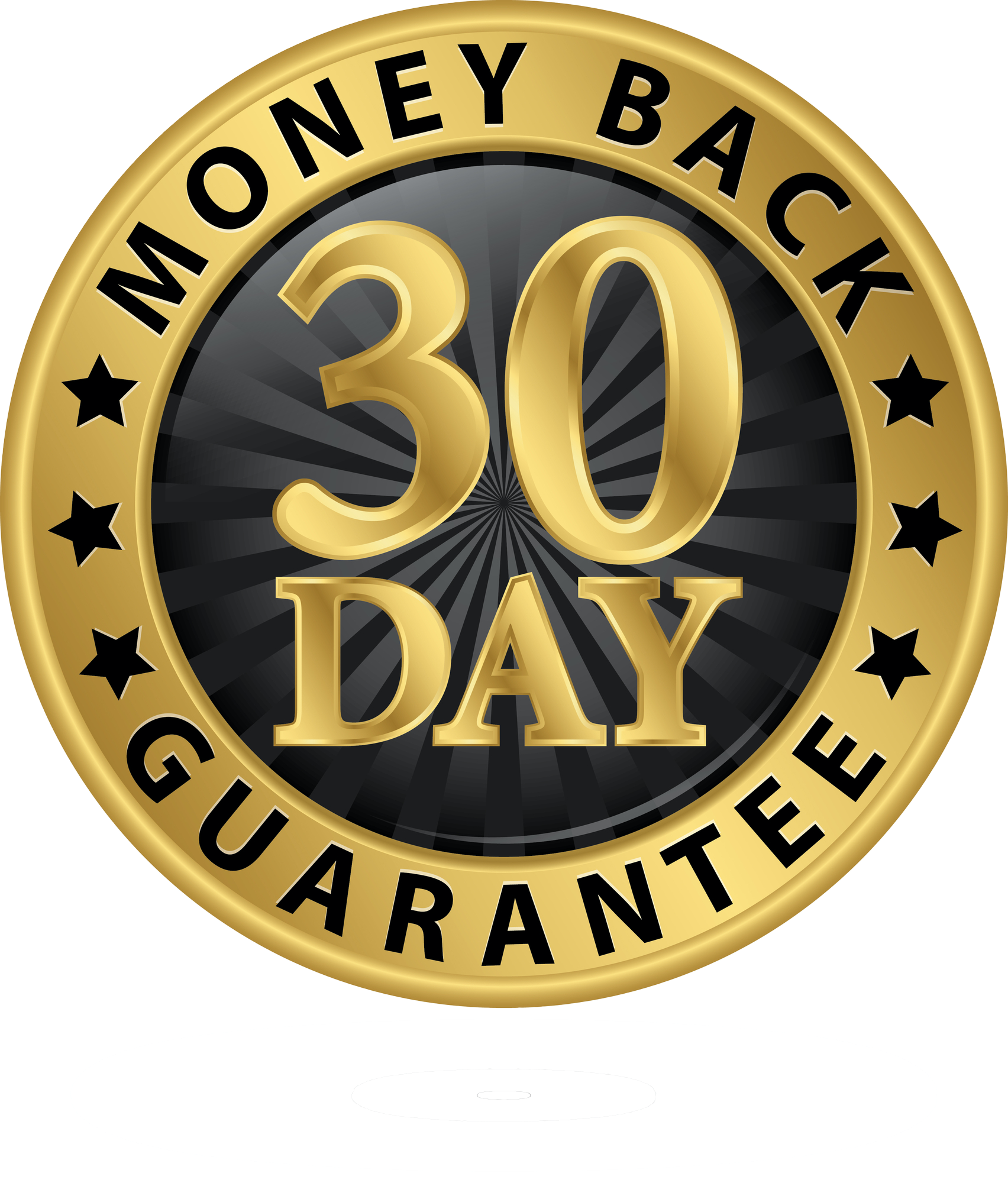 Our 30-day money back guarantee
This was my very first video program made to accompany the international bestselling book The Inside-Out Revolution, and has now been viewed and reviewed by thousands of people around the world. If you're not completely satisfied at the end the 30 days, we'll give you your money back. It's that simple!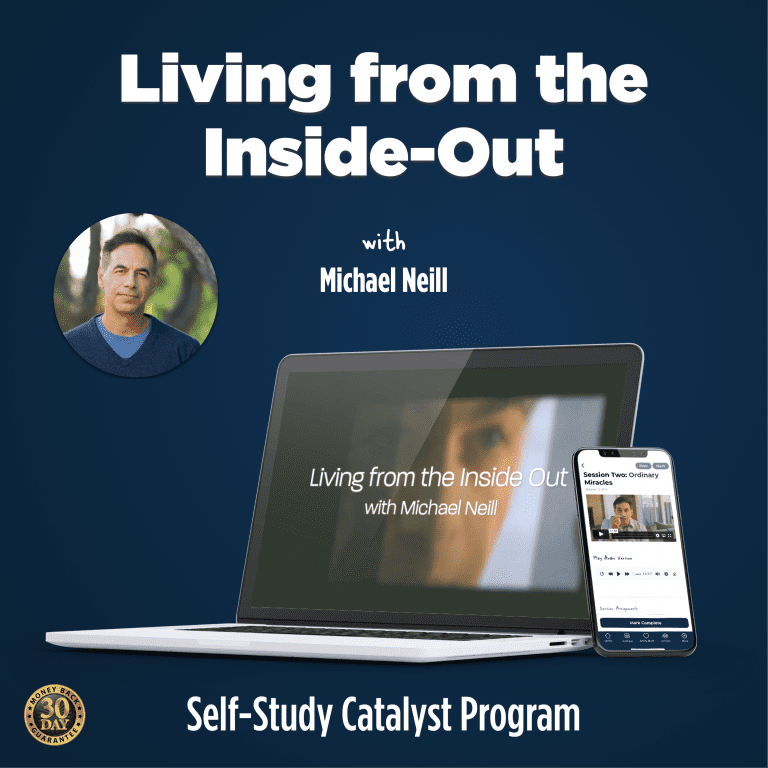 Get started today for just $29