One Truth, Two Questions, Three Principles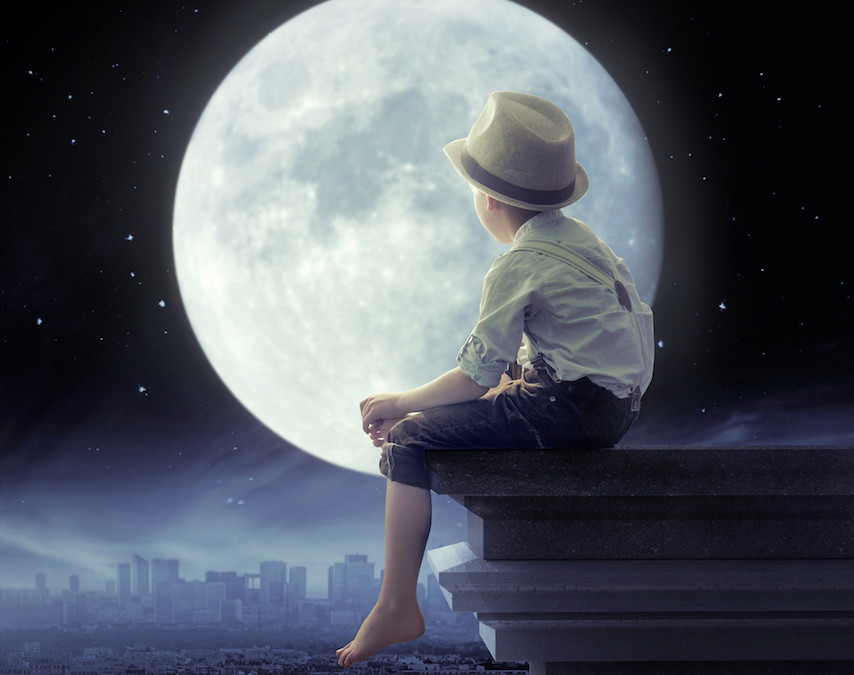 This week's blog is an excerpt from The Space Within. 
In my work as a transformative coach, I've noticed that regardless of whether a client has come to solve a problem, reach a goal, improve a relationship, or unleash their potential, what they really want is the experience of coming alive. It's as if at some level they know they're asleep to the deeper dimensions of life, and they want to wake up and live from a more connected place inside themselves.
So there are really only two questions I'm asking in the back of my mind that are guiding me as to what direction to take in our work together…
1. Do They Know Where Their Experience is Coming From?
When Syd Banks had his enlightenment experience, he saw that all his insecurities and problems were made of thought and had little or nothing to do with the circumstances of his life. It's not that there isn't a world 'out there,' but that our experience of it is 100 percent an experience of our own thinking.
This is why I often call this work 'the inside-out understanding.' Until someone begins to recognize that thought is the source of experience (as opposed to genetics, environment, personal history, or any other external circumstance), they have no choice but to focus their energies on fixing, changing, or otherwise altering those external factors in an attempt to enhance and improve their experience of life.
Once they recognize thought as the missing link between the infinite creative potential of the mind and the individual experience of life that they are having, the compulsion to do something to improve their plight diminishes. This not only leaves them in a fairly consistent state of wellbeing regardless of circumstance, it also opens them up to fresh new thinking that makes effecting changes in the world significantly easier.
From this space of wellbeing, a second question begins to emerge:
2. Do They Know That They're God?
One of my colleagues in the inside-out understanding, Mark Howard, told me a story about how he first learned to go deeper into the space within with his clients. Early in his career, he developed a reputation for helping people addicted to drugs and alcohol and was proud of the work he was doing. He was boasting a bit to one of his teachers when to his surprise the teacher said to him: 'It's wonderful that you're helping these people overcome their addictions, but do you know that they're God?'
That one question really hit home, and he realized that he was settling for a very small change in his clients relative to what was possible. He could see that once they knew that they were God , they would begin to realize the limitless potential of their true nature.
I still get uncomfortable from time to time when I share stories like this, as my own habitual thinking about God, religion, and spirit gets all muddled up and I struggle to separate the baby from the bathwater.
But when I say 'God,' I'm not talking religion. I'm simply pointing as best I can to the impersonal energy and intelligence behind life that causes grass to grow, cuts to heal, rain to fall, and inspiration to strike. It's the invisible but pervasive energy of spirit that, in the words of the physicist David Bohm, 'infuses all living things' and is 'that which is truly alive in living systems.' We are of that invisible life energy in the same way that a wave is of the ocean or a cloud is of the sky.
When people think they are nothing more than a body and brain, they feel left to their own devices, only able to achieve as much as their physical limitations and the realities of their environment and upbringing will allow. But when they become aware of a deeper intelligence behind their thinking as an ever-present source of both wisdom and fresh possibility, a wider world opens up to them.
Most of us recognize that at times we are able to access a wisdom which seems to come from somewhere beyond our personal databank and contains information and ideas outside our current knowledge. This wisdom and the insights that come from it sometimes gain an almost mythical status in our thinking, and a lot of superstition often crops up around their appearance.
Yet when we come to see that we can have fresh new thinking at any moment, wisdom stops looking like a big deal or a mystical process and appears to us as a function of the natural resource of a deeper Mind – the ever-present spiritual energy behind life.
As we learn more about the nature of this 'Universal Mind' and begin to glimpse more of its infinite creative potential, we come to rely on it more and more in a variety of situations. We allow ourselves to become reflective and receptive to this wisdom that seems to exist somewhere beyond the reach of our own experience. And in so doing, we tap into the unknown as the very source of both inspiration and creation.
'Mind' is just one of the three fundamental principles that Syd identified as being at the heart of the human experience. When we talk about principles, we're talking about things in their most elemental form – that irreducible level at which things have been made as simple as possible but not simpler.
Here's how Syd articulated 'the three principles' in his book The Missing Link:
The Universal Mind, or the impersonal mind, is constant and unchangeable. The personal mind is in a perpetual state of change. All humans have the inner ability to synchronise their personal mind with their impersonal mind to bring harmony into their lives…
Consciousness is the gift of awareness. Consciousness allows the recognition of form, form being the expression of Thought… Mental health lies within the consciousness of all human beings, but it is shrouded and held prisoner by our own erroneous thoughts. This is why we must look past our contaminated thoughts to find the purity and wisdom that lie inside our own consciousness…
Thought is the creative agent we use to direct [ourselves] through life. Thought is the master key that opens the world of reality to all living creatures… Thought is not reality; yet it is through Thought that our realities are created.
So what does this all mean? It means that there is an extraordinary creative potential which lies largely dormant inside human beings (Mind), that we have the capacity to experience that potential when we look past the illusion of our own thinking (Consciousness), and that there is a creative force (Thought) which serves as a vehicle for creating our personal reality.
With all my love,