WANT SOME CAFFEINE FOR THE SOUL?
You're amazing. I'll help you live that way.
The Cafe is our brand new purpose built content and community website – a one stop shop to watch and listen to all your favorite content from the Inner Circle, our self study programs, and the recordings from our live interactive trainings.  
Tired of seeking? Lost your mojo? Need a recharge?
Whether you're looking for a quick boost of inspiration, a space to rest and reflect, or a whole new way of being in the world, every one of our podcasts, self study catalyst programs and videos series has been created to point you to the space of quiet possibility within you where you are already complete and whole.
Here's how to get started:
2. Take my free Basic Course in the inside-out understanding
3. Consider joining one of my membership communities for as little as $10 a month to get the chance to speak with me live, access to exclusive resources, and discounts on many of our online and in-person programs.
There are three ways to dive in and join our growing community!
We've re-jigged our Inner Circle memberships to better support you in your ongoing exploration, expansion, and grounding. You're membership will be a safe harbor for you to rest, refresh, and re-inspire yourself between adventures and a lighthouse to guide your way when things get a bit rocky.
✔️ Inner Circle Silver members ($10 a month) get all of the perks PLUS a 20% discount off all programs under $500
✔️ Inner Circle Gold members ($99 a year) get all the perks PLUS a 40% discount on all programs under $500
✔️ Inner Circle Platinum members ($495 a year) get all the perks plus a FREE place on all programs under $500 AND so much more!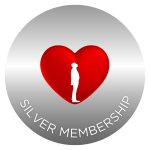 Silver Membership
Ask Michael Anything Live Monthly Webinars

Daily Dose of Caffeine for the Soul Email

A Whole New Way of Thinking About Series
(over 40 in the series and exclusive access to new releases)

Radio Show Archive (400 shows)

Inside Out Live Workshops (over 80 hours)

Private Online Social Group

Access via the free Caffeine for Soul app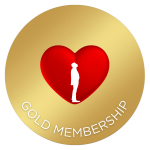 Gold Membership
Ask Michael Anything Live Monthly Webinar

Daily Dose of Caffeine for the Soul Email

A Whole New Way of Thinking About Series
(over 40 in the series and exclusive access to new releases)

Radio Show Archive (400 shows)

Inside Out Live Workshops (over 80 hours)

Private Online Social Group

Access via the free Caffeine for Soul app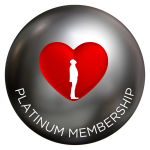 Platinum Membership
Ask Michael Anything Live Monthly Webinar

Daily Dose of Caffeine for the Soul Email

A Whole New Way of Thinking About Series
(over 40 in the series and exclusive access to new releases)

Radio Show Archive (400 shows)

Inside Out Live Workshops (over 80 hours)

Private Online Social Group

Access via the free Caffeine for the Soul app

Additional Monthly Webinars with Michael*

Exclusive Monthly Videos*

Instant access to ALL Self Catalyst Programs*
(worth over $2000)

Free place on ALL programs under $500*

Supercoupon to save 10% off ANYTHING*