Description
Would you like to perform at a higher level without higher levels of pressure and stress?
What if you could become unstoppable in your pursuit of excellence but from inspiration instead of willpower?
Based on over 70 years of combined experience working with individuals and groups, Michael Neill and Dr. George Pransky share some "timeless takes" on how to be at your best more of the time and make your best better!
In this self-study program, you'll get the chance to "eavesdrop" on two masters of the field as they explore what's behind great performance and what all too often gets in the way. Whether you're looking to up your game in business, sport, coaching, teaching, or the creative arts, this deeply reflective and surprisingly entertaining program will jumpstart your inspiration, take away the stress and pressure we so often associate with high performance, and fill you up with hope for whatever the future may hold.
Here's how it works:
This 22 session self-study program covers three major themes: 
The Keys to High Performance
Learning How to Learn
Becoming Unstoppable
What Michael has to say about George: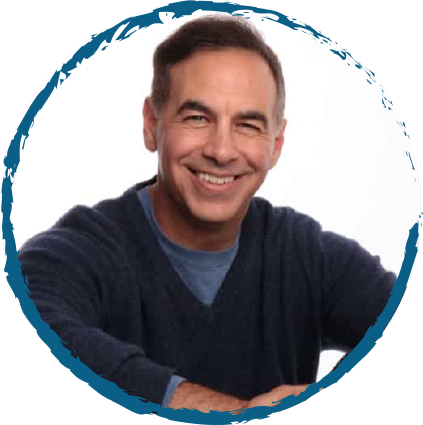 The philosopher Colin Wilson labeled Dr. George Pransky 'the greatest psychologist of our time', and when I was first introduced to the principles behind the inside-out understanding, it was his work that both inspired me and led the way. Inspired by the work of Sydney Banks, George evolved a "psychology of Mind" that identifies a deep understanding of state of mind and healthy psychological functioning as both the cause and effect of high performance and professional success.
As I've gotten to know and work with George over the past twelve years, I've continued to be impressed by his boundless creativity, warm humor, and fierce commitment to helping everyone he works with stay in the conversation until they get everything they came for and more. I'm incredibly excited to have co-created this program with George and I'm confident that you will finish with a new sense of hope and possibility for your work, your play, and your life!
In my mind, competent people – in whatever field of endeavor – fall into one of two categories. One category is what I would call 'unconscious competents'. These people are very good at what they do but they don't really understand what's behind their capability.
The second category is what I would call 'conscious competents'. These people are not only good at what they do, they also know what's behind this competence. These conscious competents, though few and far between, are the great teachers of the world. Michael Neill is one such person. It was very exciting for me to have an opportunity to be in conversation about such a rich and inspirational topic with him!
What George has to say about Michael: