WANT SOME LOVING DISRUPTION FOR YOUR LIFE?
Each of these self-paced video catalyst programs is designed to transform your relationship with a life skill for the better, including business, coaching, finances, high performance, and more!
Our 30-day money back guarantee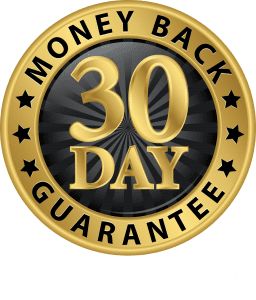 Each program in the Self-Study Catalyst series is designed to spark significant change in your life. If you're not completely satisfied at the end the 30 days, we'll give you your money back. It's that simple!
Wouldn't it be cool if you come alive and thrive in…
A Whole New Way of Thinking About… Video Series
These quick-hit (20-30 minute) video sessions will challenge your habitual way of looking at things to spark fresh ideas and new possibilities!
A Whole New Way of Thinking About Business and Success 30 Day Program
What if everything you've been taught about how to succeed in business was just wrong?
If you've ever wondered whether there's a better way to succeed, this 30 day self-study program will challenge many of your unquestioned ideas about business and act as a catalyst to your own creativity, insight, and resilience.
Well over 1000 people joined us online for the original interactive versions of these programs and an equal number of lives and businesses were transformed as a result. If you'd like to experience more ease and simplicity in your business while improving your ability to innovate, sell, and make money, this fun, provocative, and ultimately liberating program is for you!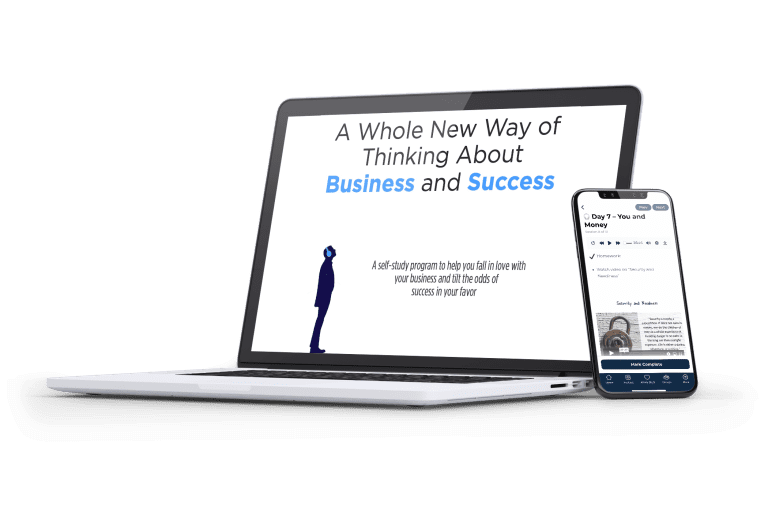 Here's how it works:
Each day a new audio lesson will be made available.
Each lesson is between 20 and 30 minutes and consists of an introduction to that day's theme, a call or two where Michael expands on that theme in conversation with members of the program, and a brief homework assignment designed to catalyze your own insights into the material.Many of the lessons also include bonus video resources which are included with the program.
At the end of the thirty days, you'll have lifetime access to all of the materials to listen, view, and review at your own pace!

---
WARNING – This program contains strong language thoughout
---
Coaching From the Inside Out Self Study Program
Through a combination of streaming video and downloadable audio sessions, you will learn the core principles behind transformative coaching. We will be working together to explore and deepen your personal grounding as a coach and as a human being. You will learn how to:
Understand insight-based learning which unleashes your infinite creative potential as a coach
Help your clients get better results with less effort and less stress 
Awaken the well-being and unleash the hidden genius hidden at the core of every human being. Assist your clients in making significant breakthroughs in life, business, and relationships
Build your practice and coach others to grow their businesses from the inside out
Most importantly, you will have the chance to watch and listen in 
on a number of "real-time" coaching sessions where I work one on one with participants
 in front of the group so you can experience how this powerful way of coaching actually works.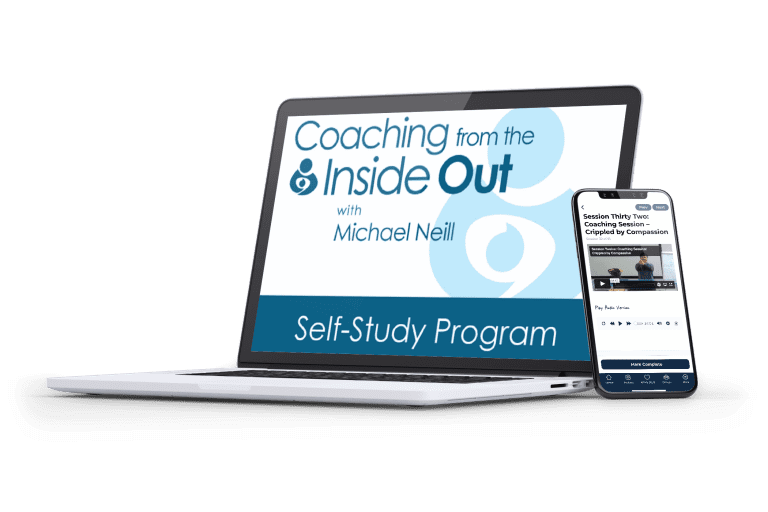 Here's how it works:
Over 80 sessions of online video and downloadable audio sessions you can watch and listen to again and again
A workbook with tips, additional resources, and flip chart images from the live training
Over 13 hours of additional audios from the 2012 training, featuring nine additional coaching sessions for you to enjoy and review

Experiencing God with Anita Moorjani
Do you cringe when you hear the word "God" or does it open you up to a world of deeper feeling?
International teachers and bestselling authors Anita Moorjani (Dying to Be Me, What if This is Heaven?) and Michael Neill (The Inside-Out Revolution, The Space Within) spent three days together filming – one day with a live audience and two days alone with a film crew. They explored practically every element of what affects people's experience of God, discussing what allows people to live in and from their own spiritual nature and what so often gets in the way.
They're now delighted to invite you to join them for a fascinating and surprisingly light-hearted exploration of what it is to experience God in your daily life!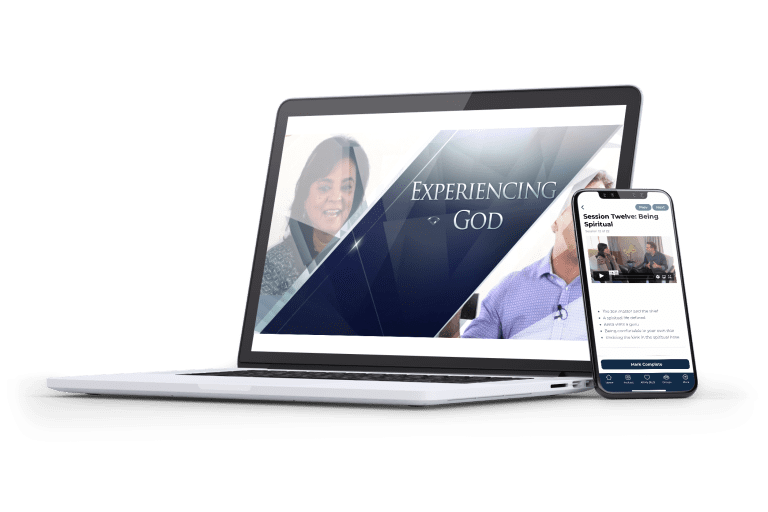 Here's how it works:
Over the course of 21 videos and audios, you'll be with Anita and Michael as they explore what it is that allows us to live in and from a real-time embodied experience of God on a consistent basis.
Because of the nature of trying to put words around such a seemingly intangible topic, each session is designed to spark your own insights and give you your own personal experience of God – the state of being Anita discovered during her near death experience and which Michael sometimes describes as "pure consciousness, uncontaminated by our individual thinking".

Falling in Love with Writing: A Conversation in 50 Chapters
Do you write blogs? Do you want them to be really good, or just good enough? Is there a book in you, wanting to be written but trapped inside because you don't yet trust your writing? Steve Chandler and Michael Neill are both bestselling authors who between their work as writers, coaches, and editors have contributed to over 50 books with sales over seven million copies around the world. (Add in thousands of blog posts, multiple screenwriting clients with major movie credits, and a few popular Country & Western songs and you'll have some idea of the scope and scale of their work!) They've designed this online program with one end in mind – to get your most inspired and exciting ideas out of your head, onto paper, and into the world.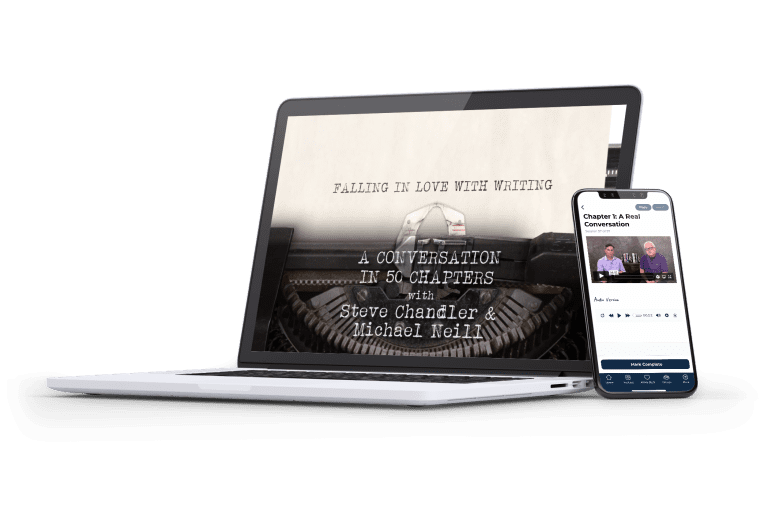 Here's how it works:
The program is made up of a combination of live seminar footage and in studio conversations, taking a light-hearted but thorough look at every aspect of the writing process from getting inspired ideas to developing your craft and from overcoming writer's block to getting your work out into the world.
As you watch and listen to these 50 sessions again and again, you'll find yourself not only falling in love with writing but falling in love with YOUR writing. Your books, your songs, your screenplays, your blogs, and even your emails will begin to take form and make their way out into the world…
You'll also get:
The audio version of Steve Chandler's book Creator 

Financial Freedom from the Inside Out
What if financial freedom had absolutely nothing to do with money? Join internationally renowned authors Michael Neill and Steve Chandler for a journey into the heart of financial freedom. In this practical yet light-hearted program, Michael and Steve will guide you towards a whole new relationship with your finances – a relationship that is filled with freedom, fun, and maybe even a whole lot of money…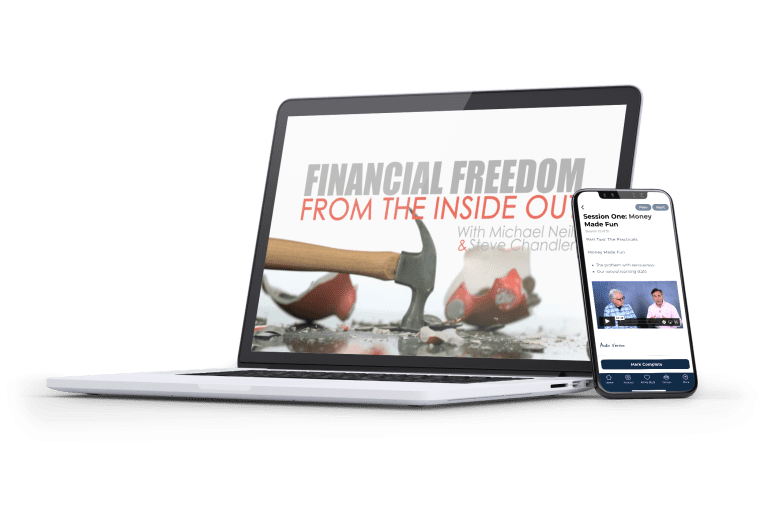 Here's how it works:
In part one of the program, The Foundation, Michael and Steve introduce you to the inside-out understanding – a whole new way of making sense of yourself, your psychology, and your financial life. They'll also take you on a tour of money through the ages, clarifying what money's good for, what it isn't, and why getting clear on that is one of the keys to financial freedom. Along the way, you'll uncover a deeper capacity inside yourself for freedom, creativity, and fun. Finally, you'll learn to go beyond your personal and cultural conditioning and discover what it is to be truly financially fearless!
Then in part two, The Practicals, they'll walk you through what they've seen in over 50 years of working with clients on "money stuff", including problem solving, sales, fear of rejection, customer service, debt, and above all, how to make money (and make making money fun). By the time you're finished with part two, you might well find yourself bringing your products or services to market in a whole new way, with a real sense of ease and freedom.
Finally, in part three, The Coaching, Steve will introduce three coaching sessions where Michael works with people just like you who are looking to experience more freedom around their finances, in their work, and in their lives. You'll get to revisit the core principles and understandings behind the program in a completely different way, seeing how they come to life when theory meets practice and the rubber meets the road.

Getting Good At Getting Good
Would you like to perform at a higher level without higher levels of pressure and stress?
What if you could become unstoppable in your pursuit of excellence but from inspiration instead of willpower?
Based on over 70 years of combined experience working with individuals and groups, Michael Neill and Dr. George Pransky share some "timeless takes" on how to be at your best more of the time and make your best better!
In this self-study program, you'll get the chance to "eavesdrop" on two masters of the field as they explore what's behind great performance and what all too often gets in the way. Whether you're looking to up your game in business, sport, coaching, teaching, or the creative arts, this deeply reflective and surprisingly entertaining program will jumpstart your inspiration, take away the stress and pressure we so often associate with high performance, and fill you up with hope for whatever the future may hold.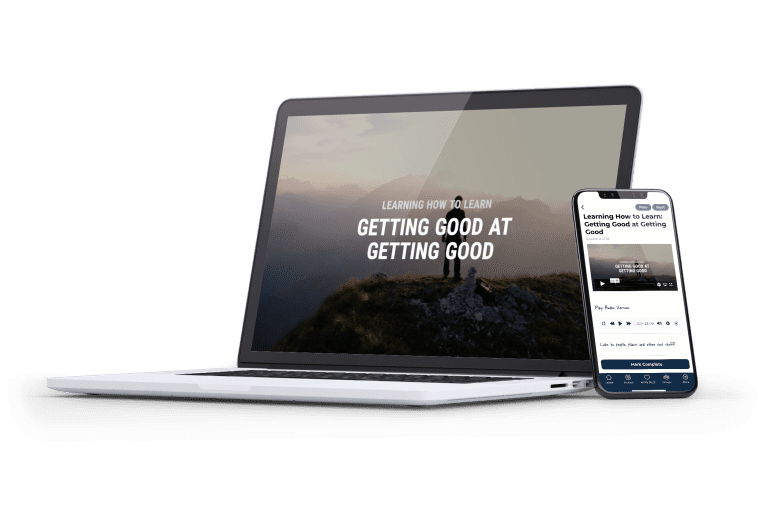 Here's how it works:
This 22 session self-study program covers three major themes: 
The Keys to High Performance
Learning How to Learn
Becoming Unstoppable

Living Fearlessly Self Catalyst Program
What if it were possible to live, love, and work from a space beyond fear, regardless of what's going on in the world around us?
What if fear isn't a response to what's happening in the world but rather a response to what's happening inside your mind?
What would you do with your one and only precious life if you weren't afraid?
Each session in this self-study catalyst program was created with one aim in mind – to give you the experience of what it is to live without fear. While that may seem impossible, it's actually the way human beings are designed to operate in the world.
The "fear function" in the human operating system is meant to work as a kind of a check engine light for the mind, letting us know when our thinking is taking us away from the present moment and into scary scenarios from the past or future.
Once you see fear for what it truly is, it leads to a game-changing realization about the human condition:
You don't have to be afraid – and it's perfectly OK if you are.
Join internationally renowned "supercoach" and bestselling author Michael Neill for this fun and transformative exploration of what it's like to live fearlessly – to show up, be yourself, and see what happens with nothing to fear and everything to play for.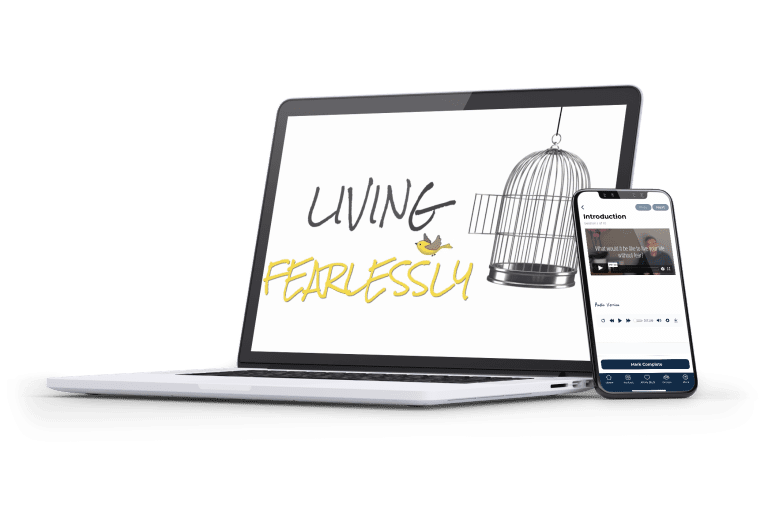 Living from the Inside-Out
Would you like to live an impossibly wonderful life?
Join me for this simple but life-changing program as I share an extraordinary new understanding of how life works that turns traditional psychology on its head. This revolutionary approach is built around three simple principles that explain where our feelings come from and how our experience of life can transform for the better in a matter of moments, no matter what we seem to be up against or dealing with in the world.
Over the course of twelve easy to understand but surprisingly impactful lessons, you'll learn these principles for yourself and gain insight into why some days you feel on top of the world while other days you feel like the world is on top of you. If you're up for it, I will guide you over the edge of your current reality and into a space of infinite potential and infinite possibilities.
As you begin to recognize these principles at play in every area of your life, you will find yourself more able  to tap into the deeper intelligence behind life, access your natural wisdom and guidance, and unleash your limitless creative power. You'll be able to live with less stress, greater ease, and a sense of connection to the larger unfolding of life.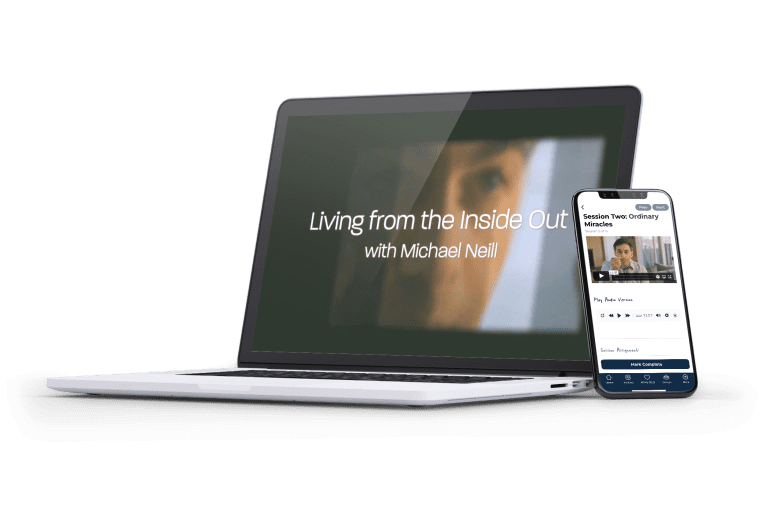 Here's how it works:
You'll get instant access to all twelve  sessions with me to watch, review, and keep (online video streaming and audio download format)

Supercoach self-coaching program
Ready to change your life  for the better?
If high performance, natural confidence, and effortless success are what you're after, this twelve session video catalyst program gives you a front row seat for the kinds of conversations I have with CEO's and top performers in a wide variety of fields, designed to wake you up to a whole new way of being in the world.
If you're ready to get more out of yourself than ever before (with less effort, stress, or pressure than you think), I created this program with you in mind…
In the first part of the program, we go through the fundamentals of impactful coaching and a great life. During these four sessions, you'll learn more about how the mind works and who and what we are beyond our personal thinking. You'll also experience a deeper kind of wellbeing than you may be used to, and see how anything in life (yes, anything) becomes more likely when approached from a place of hope and possibility.
While the four sessions in part one are designed to shift the foundations of your life from the inside-out, the sessions in part two can be done in any order and cover the aspects of the game of life that seem to matter most to my clients, ranging from goals, productivity, and decision making to a new basis for emotional intelligence, thriving relationships, financial security, and more.
In our final session together, you'll get "a preview of coming attractions", as I'll share what my clients and I have learned about living in the world from this deeper place inside ourselves.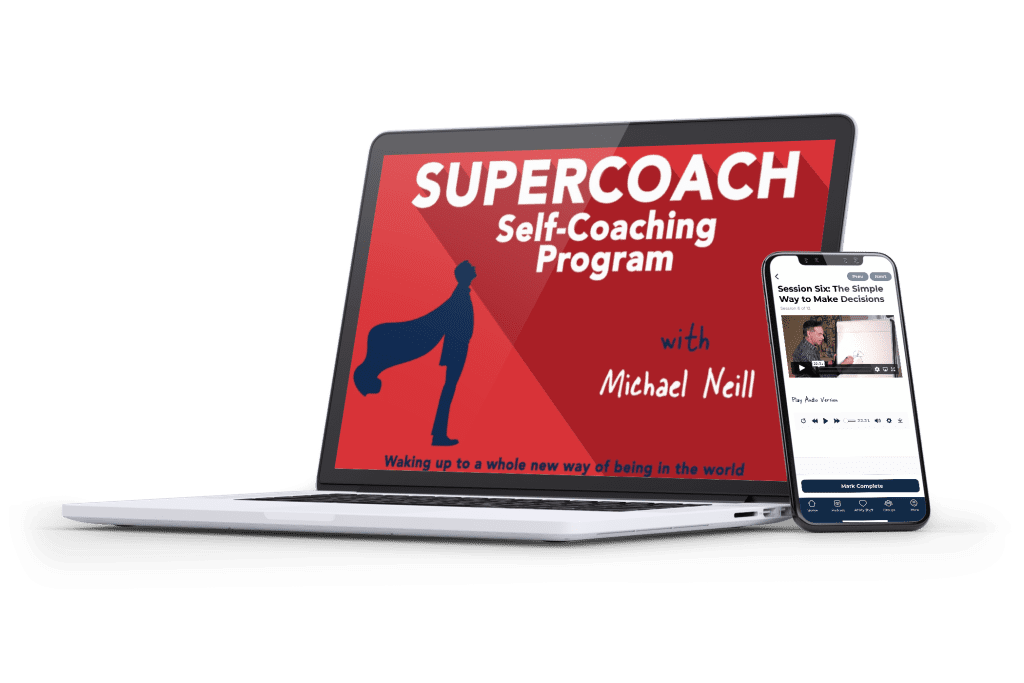 Here's how it works:
This twelve session video coaching program gives you a front row seat for the kinds of conversations I have with CEO's and high performers in a wide variety of fields, designed to wake you up to a whole new way of being in the world.

The Obstacle Course to Success
Discover the missing piece of the puzzle and enjoy the journey to happy success!
Nearly thirty years ago, I set out on an unofficial mission to uncover the secrets of success, happiness, and well-being, to live them in my own life, and to share the best of what I learned with others. Along the way, I've had the opportunity to work with tens of thousands of people who are pursuing success in its many forms.
When I would ask them "what stops you?", the answers would inevitably land in one of more of nine distinct categories:
I created the Obstacle Analysis Grid as a simple means of quickly identifying obstacles to success and developed numerous strategies and techniques to overcome them. This model served as the basis for my work as a coach and consultant over a number of years, and I wrote about them extensively in my number one bestselling book, You Can Have What You Want, and my audio program Effortless Success.
What was puzzling to me was that sometimes people would easily overcome the obstacles without any apparent technique and other people could stay stuck no matter how many things they tried. In 2007, I stumbled across the missing piece of the puzzle – an understanding of the inside-out nature of the human mind.
In this twelve session online video program, I share the inside-out understanding and how it turns each of the nine obstacles to success from problems to stepping stones so you can enjoy the journey from wherever you are to wherever you'd like to be.
If you'd like to be able to take on even your biggest obstacles with a sense of lightness, possibility, and hope, this program was made with you in mind!
Here's how it works:
In this twelve session online video program, I share the inside-out understanding and how it turns each of the nine obstacles to success from problems to stepping stones so you can enjoy the journey from wherever you are to wherever you'd like to be.
In each session, I share insights into the nature of creation, obstacles, and how the mind works that turn the game of success on its head and make it obvious why there are times when creating what you want seems effortless and other times where it feels like a constant struggle. Each session also contains an assignment – either a thought experiment or a real-world exercise to highlight the key points and catalyze your own insights and breakthroughs.