CREATING IN THE
WORLD INTENSIVE
A three day online intensive to help yourself and others create cool stuff in the world
Would you like to be able to have a massive positive impact on yourself and in the lives of others?
For years, I have been somewhat obsessed with how things get created in the world – that 98% unpredictable, 100% reliable process by which the seed of an idea gets planted in the fertile void of the creative mind and something new and vibrantly alive comes into being.
In this fun and practical exploration of effortless creation and inspired action, you'll learn to both fall in love with creating in the world and to help your clients, colleagues, family and friends to do the same!
You can book your place on the upcoming Creating in the World 3 day intensive for only $995.
Join me for Creating in the World
If you've ever struggled connecting the dots between a spiritual conversation about the deeper nature of the mind with the practical world of productivity and results, this is where it all comes together!
While a large chunk of our time will be spent coaching and being coached around creating in the world, there are some general themes we will be exploring during our time together, including:
How ideas get from inside our heads out into the world

What it means to help people create from "beyond" their psychology
The keys to unleashing creativity and innovation on demand
What to do when you lose your mojo and get insecure about creating
Getting better at getting good
Dates:
February 4th-6th
Timings:
We will run from 10am – 5pm EST each day, which is 7am – 2pm Pacific and 3pm – 10pm in the UK.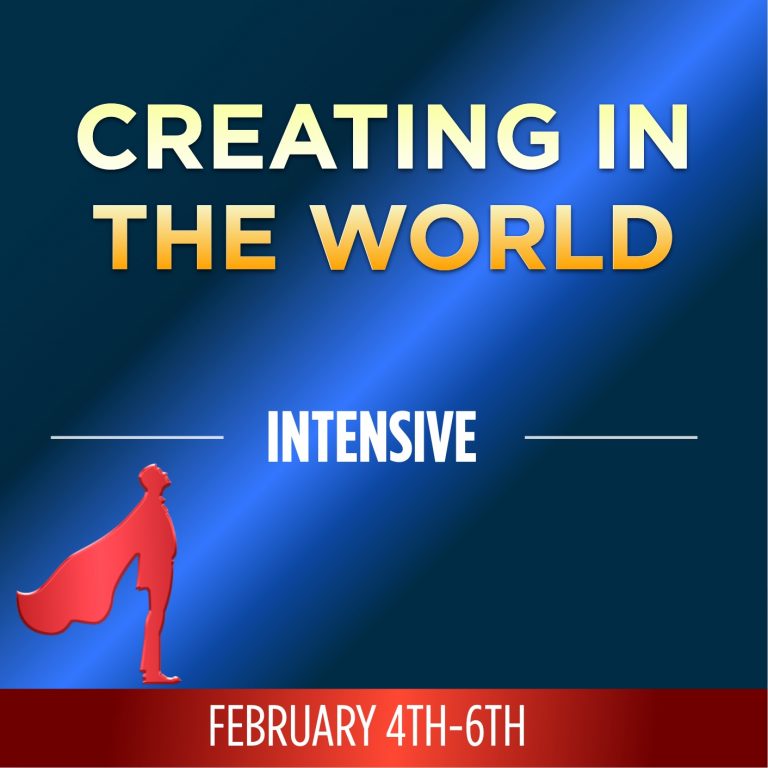 Sign up today for just $995