cat·a·lyst
noun: a person or thing that provokes or speeds significant change or action

Would you like to be able to have a massive positive impact on the lives of others?
After over thirty years as a coach and teacher and more than a decade of offering coach trainings and certifications, I've come to see that there is both an art and a science to transformation – waking people up to their deeper nature while helping them get more out of themselves and their lives. The "science" is in developing an understanding of universal principles as they apply to the human experience – that is, coming to see what is true for every single human being on the planet, regardless of nationality, gender, race, religion, or personal history. The art comes from recognizing that although we are all the same, no two people are alike. While "Truth with a capital 'T'"  may be universal, how it appears in your life will inevitably be different to how it appears in the lives of the people you work with and care about most.
What I've learned is that people can reliably experience a shift in their foundational understanding of what it is to be human in around 3 days. That shift in turn transforms the way we interact and work with the people around us, allowing us to make a significant positive impact in their lives.
That's not to say you can't go deeper over time – I see the potential and possibility in people today in a way that makes me cringe when I think back to how it looked just a few years ago, let alone a few decades. But the basics – who and what we really are, where our experience comes from, and how change actually happens – are surprisingly simple and often easier to get a feel for than we expect.
Bringing Out the Best in Yourself and Others (September 2021), Coaching Magic, and the Creating in the World Intensives
You can book your place on any one of the upcoming 3 day intensives for only $795.
Watch Expanding Possibility
If you're wondering what it's like to attend one of these highly interactive trainings online, here's a video clip of me talking about "Expanding Possibility" taken from our most recent three day event:
While the fundamentals of the transformative conversation can be learned in just a few days, the art of coaching can only be developed over time through observation, supervision, and practice. 
This intensive will be built around watching me work with "real people" new to the principles understanding along with the chance to put what you're learning into practice. I'll be doing both "short-form" sessions and a full 2 1/2 day intensive as part of our time together!


Topics covered include:
Seeing the innate health and potential in your clients

Transformative presence – making more of a difference by being more of who you really are
How the coaching relationship makes impact more or less likely to occur
Why breakthroughs are always possible (and how to help people have more of them)
Timings:
(November 12th-14th)
We will run from 10am – 5pm EST each day, which is 7am – 2pm Pacific and 3pm – 10pm in the UK.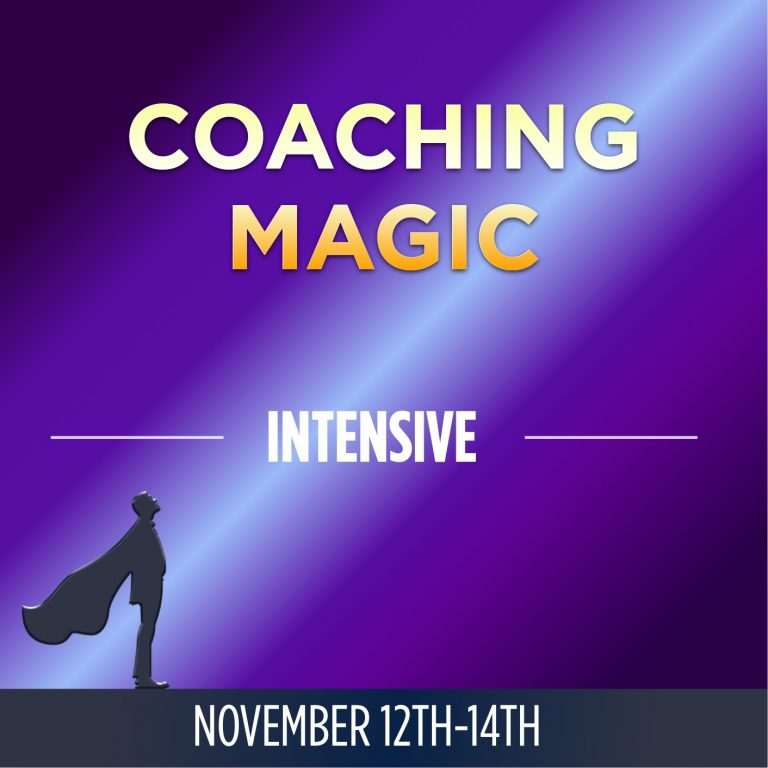 Sign up today for just $995 – $795

For years, I have been somewhat obsessed with how things get created in the world – that 98% unpredictable, 100% reliable process by which the seed of an idea gets planted in the fertile void of the creative mind and something new and vibrantly alive comes into being.
In this fun and practical exploration of effortless creation and inspired action, you'll learn to both fall in love with creating in the world and to help your clients, colleagues, family and friends to do the same!
Topics covered include:
Getting ideas out of your head and into the world

H

elping your clients to go beyond their personal best
The keys to unleashing creativity and innovation "on demand"
Creating work that's perfect for you
Timings:
(February 4th-6th)
We will run from 10am – 5pm EST each day, which is 7am – 2pm Pacific and 3pm – 10pm in the UK.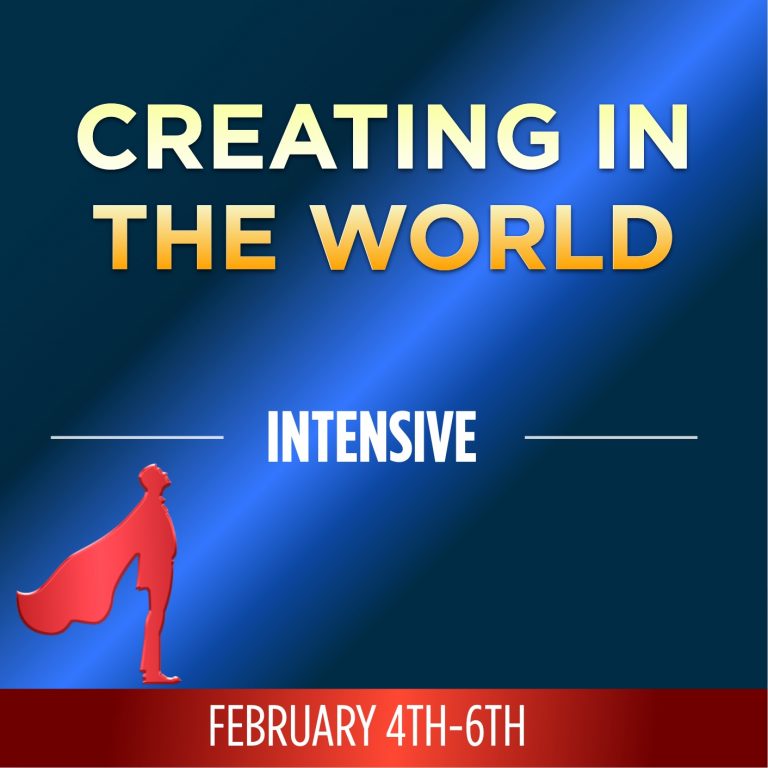 Sign up today for just $995 – $795