Description
What if financial freedom had absolutely nothing to do with money? Join internationally renowned authors Michael Neill and Steve Chandler for a journey into the heart of financial freedom. In this practical yet light-hearted program, Michael and Steve will guide you towards a whole new relationship with your finances – a relationship that is filled with freedom, fun, and maybe even a whole lot of money…
Here's how it works:
In part one of the program, The Foundation, Michael and Steve introduce you to the inside-out understanding – a whole new way of making sense of yourself, your psychology, and your financial life. They'll also take you on a tour of money through the ages, clarifying what money's good for, what it isn't, and why getting clear on that is one of the keys to financial freedom. Along the way, you'll uncover a deeper capacity inside yourself for freedom, creativity, and fun. Finally, you'll learn to go beyond your personal and cultural conditioning and discover what it is to be truly financially fearless!
Then in part two, The Practicals, they'll walk you through what they've seen in over 50 years of working with clients on "money stuff", including problem solving, sales, fear of rejection, customer service, debt, and above all, how to make money (and make making money fun). By the time you're finished with part two, you might well find yourself bringing your products or services to market in a whole new way, with a real sense of ease and freedom.
Finally, in part three, The Coaching, Steve will introduce three coaching sessions where Michael works with people just like you who are looking to experience more freedom around their finances, in their work, and in their lives. You'll get to revisit the core principles and understandings behind the program in a completely different way, seeing how they come to life when theory meets practice and the rubber meets the road.
Watch a full preview of Session Three: The Truth About Money
Here's what Steve says about working with Michael on this program: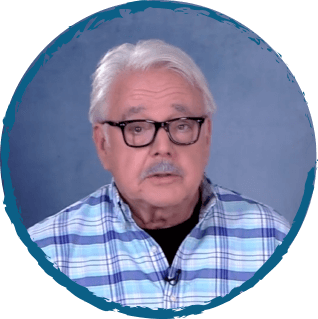 "Creating this program on financial freedom with Michael Neill was an honor and, as you can see when you take the course, a lot of fun.
I'm a great admirer of Michael's books and programs and when he invited me to join him in this project I jumped at the chance because I knew I'd be learning fresh, new ways to look at money and wealth-creation while we were putting this class together.
I was SO HAPPY to find that although we teach differently, our work in this arena is in such perfect harmony…and now has a real chance to help people who might be as stuck as I was way back when my financial world was always alternating between very gloomy levels of fear and loathing.
No one teaches financial freedom and real world success with the same zest, humor and clarity as Michael Neill does, and I was lucky to be there to pitch in."
"One of the most requested topics of exploration on my radio show is financial freedom – how we can fundamentally transform our relationship with money from one based on fear and lust to one built on a foundation of innate intelligence, common sense, and love. So when I decided to create this program, Steve Chandler was my first and only port of call.
Steve is funny, wise, and has so much experience helping people in this arena that at times it felt like cheating to have him teaching alongside me. He's the one who helped me transform my own relationship with money – who showed me that money is not only not oxygen, it's not even a scarce resource. It's something that is all around us and readily accessible when we know where to look.
If you're already a Steve Chandler fan, this program will re-affirm your sense of the simple genius at the heart of his approach. And if you're new to his work, well, you're in for a real treat!"
Here's what Michael says about working with Steve on this program: